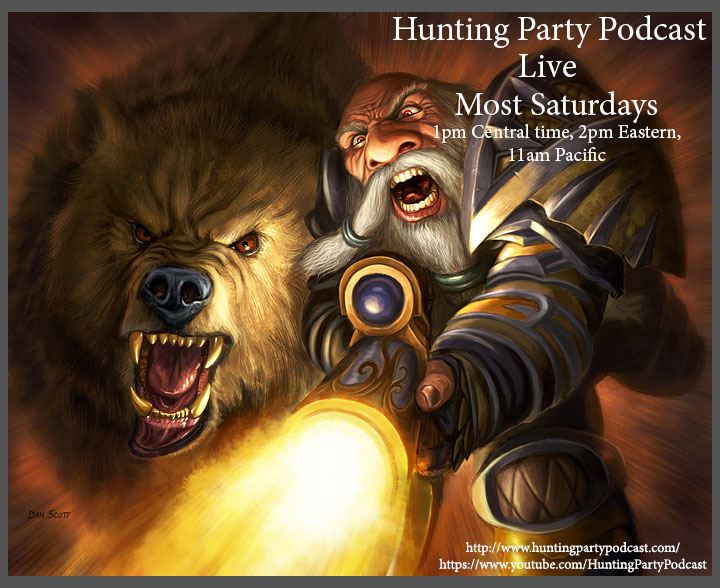 I apologize for not posting much this week, but two things have sabotaged my writing efforts. First is real life, and second is patch 5.4. I'm quickly getting back into the groove of playing World of Warcraft and have been doing a lot of catch up. I've done SoO in LFR and both wings of Flex. I haven't done normal yet, but I think that will happen soon. I managed to get a ranged upgrade right out of the gate, so this tier is off to a good start.
As a reward for not posting much this week, I will be bringing you the long awaited Episode 100 Post Show. Due to mature language,  it will be posted on youtube only, but there are lots of tools to convert youtube videos to mp3s.
Expect to see and hear it sometime this weekend. Oh, and before I forget, I'd like to thank long-time listener Slugslinger for putting together the Hunting Party Podcast image that I've been using as background on our youtube videos.
Good Hunting!
---