They say it's the early bird that gets the worm and by not hitting up my local Target and other stores on midnight of Force Friday, many of the items I was interested in buying were sold out. Top of my list was a Kylo Ren Black Series action figure.
The early bird may get the worm, but it's also the second mouse that gets the cheese from the trap, and after a week of futilely searching for a Force Awakens 6-inch Black Series Kylo Ren action figure, I managed to stumble onto this beauty offered by K-Mart. It's Kylo Ren on the Starkiller Base.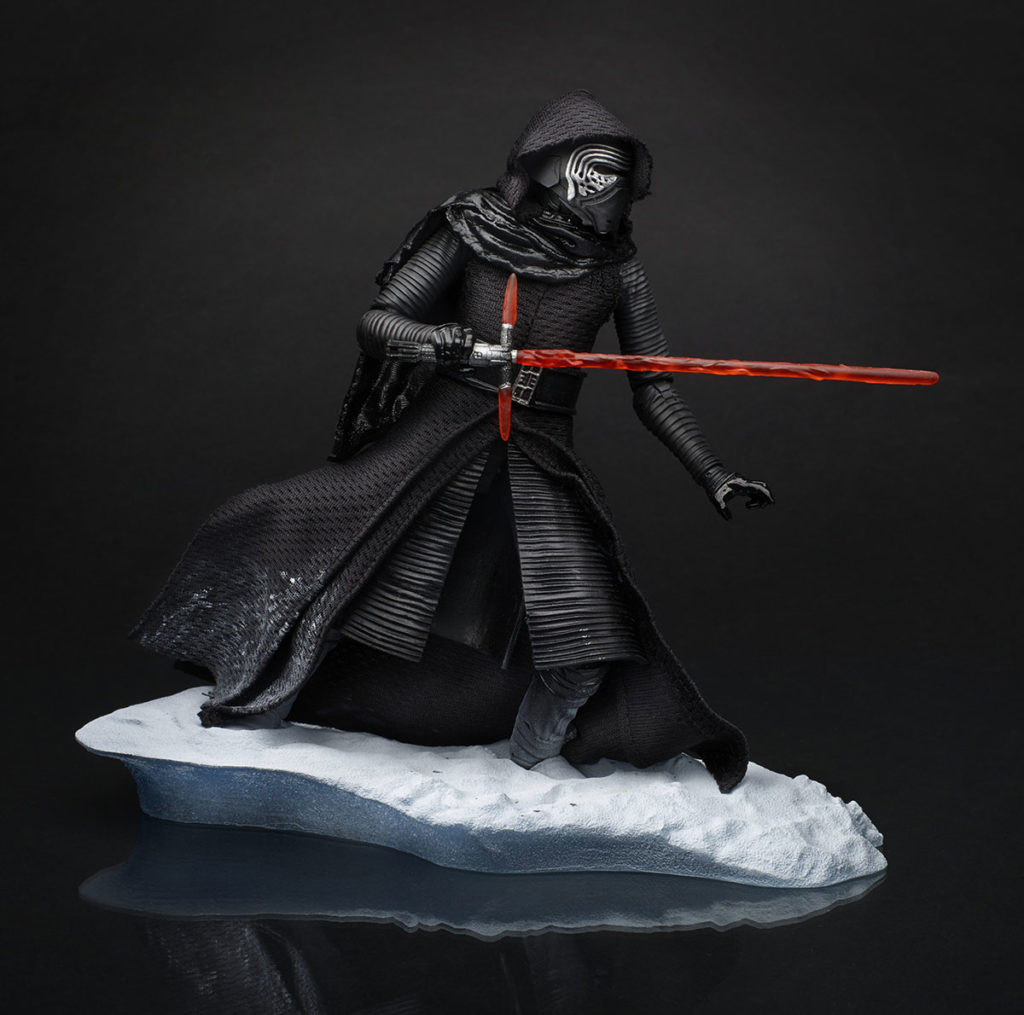 This figure is very similar to the one released on Force Friday, but with a few key differences. It comes with the snow display and two accessories, an ignited lightsaber and an unlit hilt. The lower robe and boots also have a snow effect. I really like that they decided to create two lightsaber accessories as I think the lit sabre looks more authentic than what was released with the wave one figure.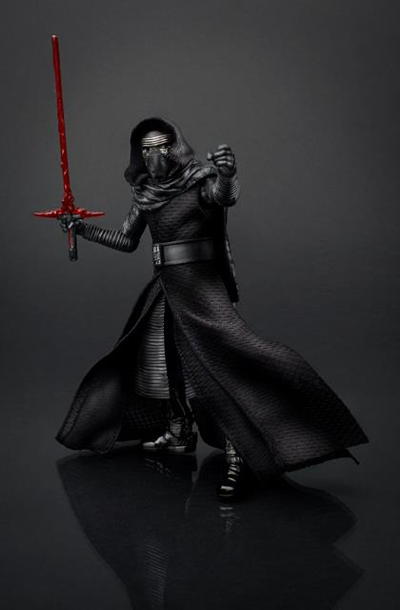 As much as I love these Black Series figures I have to pace myself with them. At $20.00 and up they can pillage your wallet in short order. A new Han Solo figure was announced at New York Comic-Con, and I imagine there will be new Black Series versions of Luke and Leia as well. I'll most certainly want those when they become available. Then there is the rumored companion piece to this Kylo Ren figure. It has to be Finn with a lightsaber, right?
This figure is scheduled to ship in early November and it should be waiting for me when I return home from Blizzcon.