I did a couple of things today. First, I read through all of the information that's been leaked about Knights of the Fallen Republic. Second, I rewatched the three CGI trailers that were produced for Star Wars: The Old Republic. They're still amazing to watch.
If you've seen the images that have been leaked, it sure looks as if there is going to be a new CGI cinematic. I'm almost as excited about that as I am the proposed expansion content.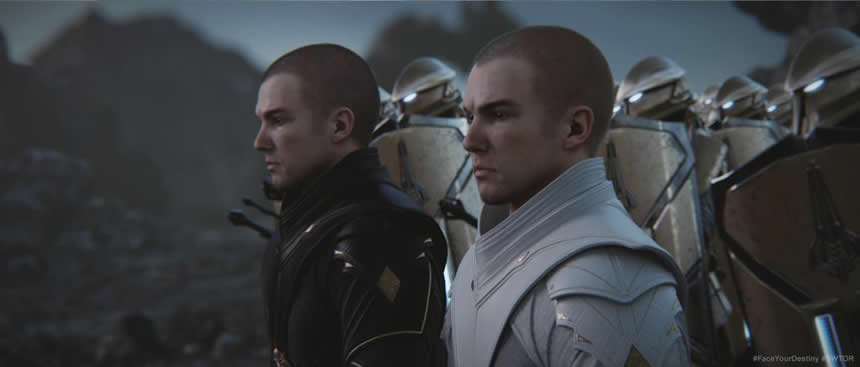 Despite someone from BioWare letting the bantha out of the bag, there is a lot we don't know about the upcoming expansion. I'm hoping tomorrow's big E3 event is more than just officially releasing that information. Some explanation is certainly needed.
By all accounts, it looks like BioWare is poised to take their storytelling to the next level. In the leaked content, there was an overwhelming emphasis on choices that matter. These choices could range from leaving the Empire or Republic to even killing your companions.
What was missing from the leaked content was any mention of Flashpoints, Operations, class changes or a level cap increase. It's looking like this is could just be a major story based expansion, with all the features revolving around the choices and decisions we make as we progress.
The story looks dark too. It's not clear if it picks up right after Ziost or if there will be more to that story between now and when Knight of the Fallen Empire is released.
Based on the cinematic images that have been released, Both the Republic and the Empire appear to be in rough shape.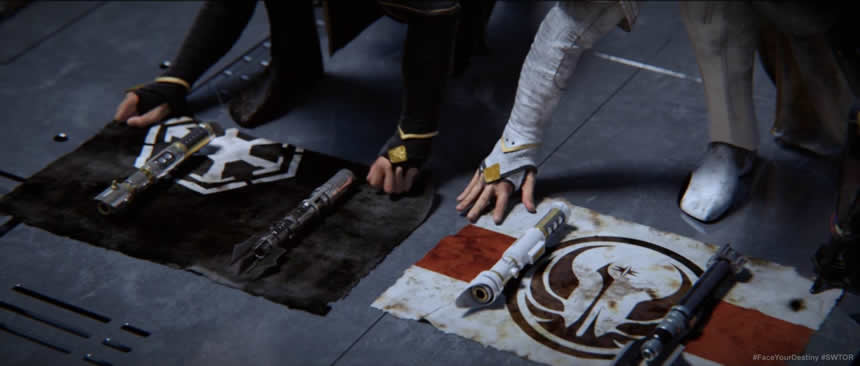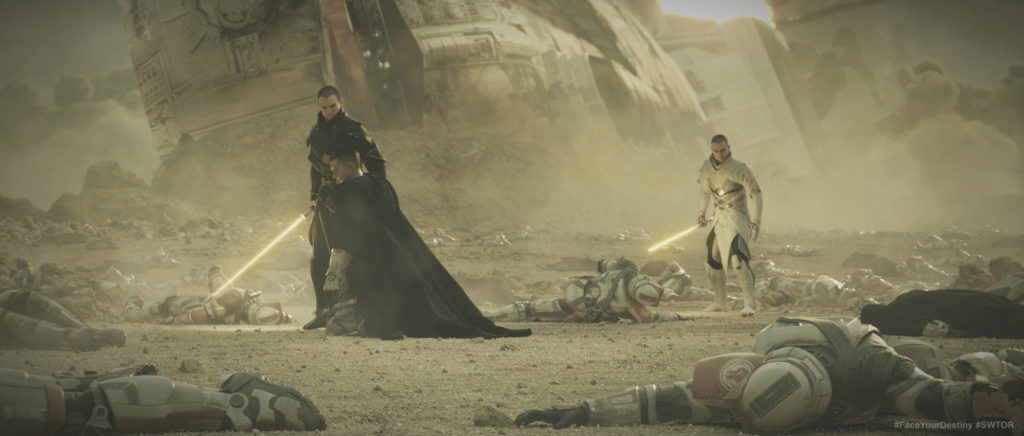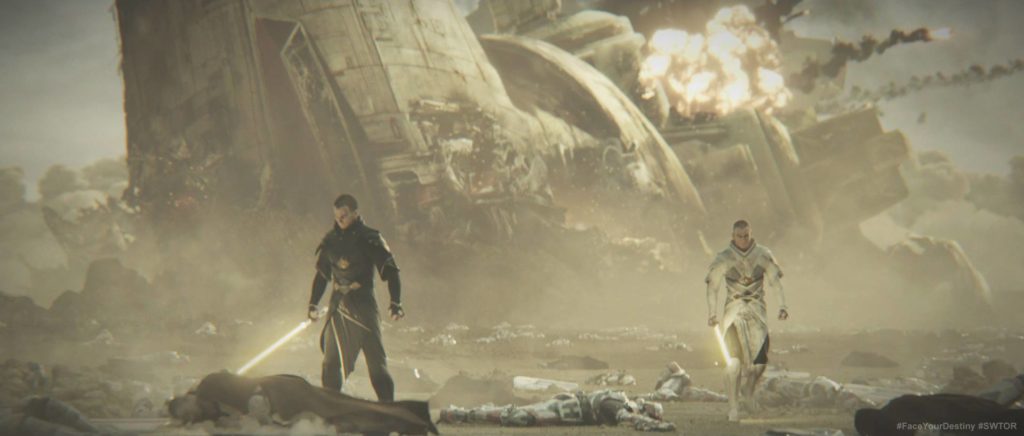 The EA press conference is scheduled for 4 PM Eastern tomorrow. I may just have to sneak out of work a wee bit early to catch this. I'll have more to say on Knight of the Fallen Empire after the announcement.
For now, I find myself giddy with anticipation.