"I felt a great disturbance in the Force, as if millions of geeks suddenly cried out in terror… I fear something terrible has happened." – Obi-Wan Kenobi (?)
Last week, during a press conference on Sequestration, the President of the United States made a science-fiction faux pas when he conflated the Star Wars and Star Trek universes by using the term Jedi Mind Meld.
A number of folks have come the President's defense by referencing things like this Wookieepedia article on the Force Meld. Stop! Please Stop! Let's not think for a moment that the President is such a Star Wars fan boy that his knowledge on the subject runs deep into the expanded universe. Let's accept this for what it is, one of the greatest geek trolls known to mankind.
Even the White House is admitting that it's a mixed reference via this image they posted not long after the press conference.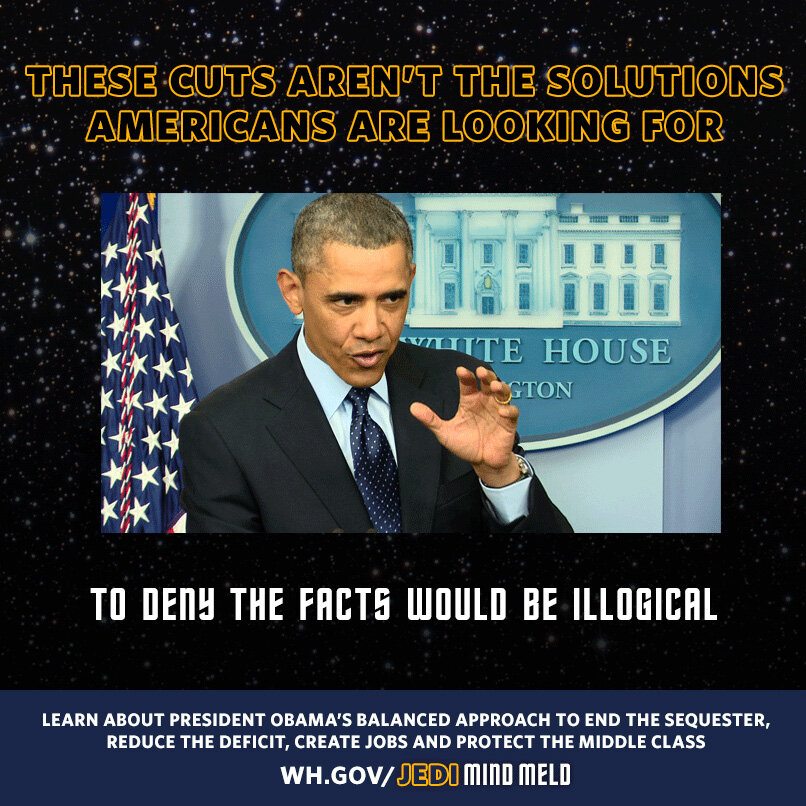 Now that J.J. Abrams is at the helm of both the Star Trek and Star Wars franchises, fans need to accept that this type of melding between the two may occur. In fact, if memory serves me correctly, Obi-Wan gave Jar-Jar the Vuclan nerve pinch in the Phantom Menace. Trust me, it won't be long before we see the likes of this.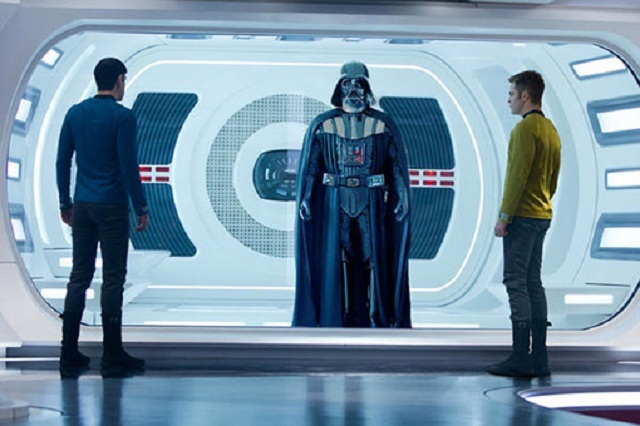 ---