One of my favorite things at Star Wars Celebration was The Force Awakens costume exhibit. It was an up close and personal look at some of the new outfits we'll be seeing in the upcoming film.
When I saw Kylo Ren's robes and mask I felt like I was looking at something straight out of The Old Republic.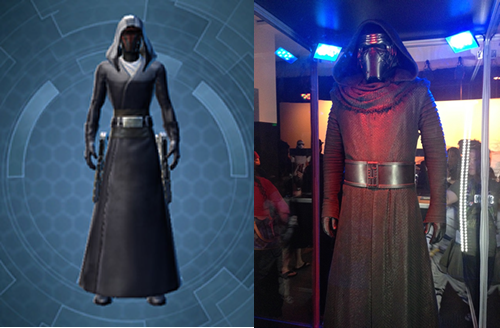 The armor in The Old Republic has been really hit or miss for me. I either fall in love with an outfit or I hate it. I've also questioned at times whether some of the outfits even belonged in Star Wars. Kudos to the art team for coming up with looks that are indeed worthy of a Star Wars movie.
Now how long will it be before we see Kylo Ren's costume make it into the game?