On Wednesday night Euripides contacted me and we had a nice little chat.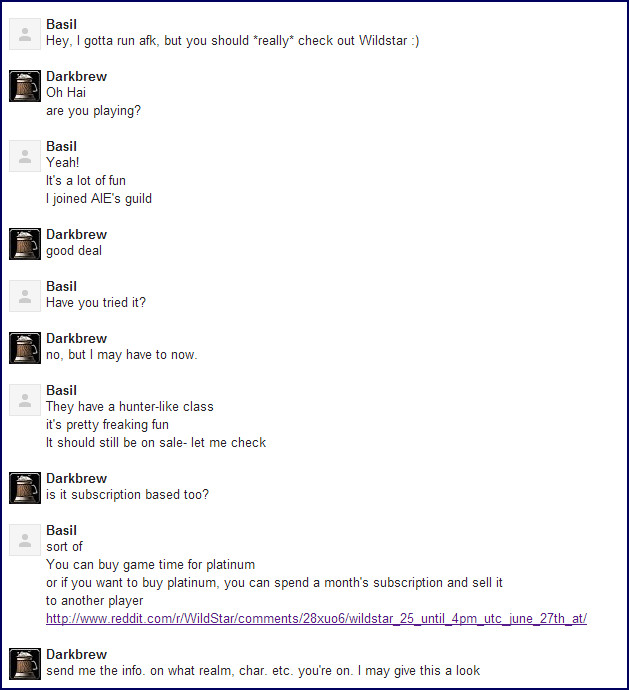 As you can see I was ready to jump in and give Wildstar a try, but then late this evening, this happened.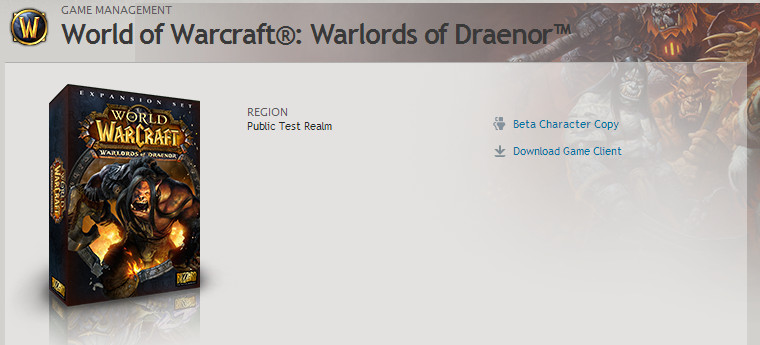 When I came home from work on Thursday I did the usual checks.
Do I have an Alpha invitation in my email? NO.
Can I post in the Alpha forums? NO.
Is the Alpha in my Battlenet? NO.
Is the Alpha active under my game subscriptions? NO.
I went and did some raiding and when I checked my Battlenet app afterwards, there was the Alpha.
I checked my e-mail and nothing. I checked to see if I could post on the forums and I could not. I checked my account and saw the Alpha was active. I then launched the game as soon as I had downloaded enough to click play.
I got to the character creation screen, but the performance was terrible. because I didn't have enough of it downloaded.
So here I am at 1:30 am writing this post. I have to get up at 7:00 am to go to work. I won't hit the Alpha until tomorrow evening, and then I'm out of town all day Saturday. Go figure.
I'm thrilled to be testing the Alpha and will have much more to say once I have a good night's rest, and come up with a good excuse to ditch work tomorrow.