There's been a lot of speculation about things coming out of the some of the recent Hunter game play videos from the overseas press events. Lots of questions and little oddities that make the Hunter situation in Warlords of Draenor clear as mud.
My suggestion is to grab the salt shaker from dinner table and toss it over your shoulder. Nothing in these videos can be certain, and once the beta begins much of it will likely change.
Take a look at this early version of the Hunter talents from Mists of Pandaria. There are at least seven talents that didn't make it to production.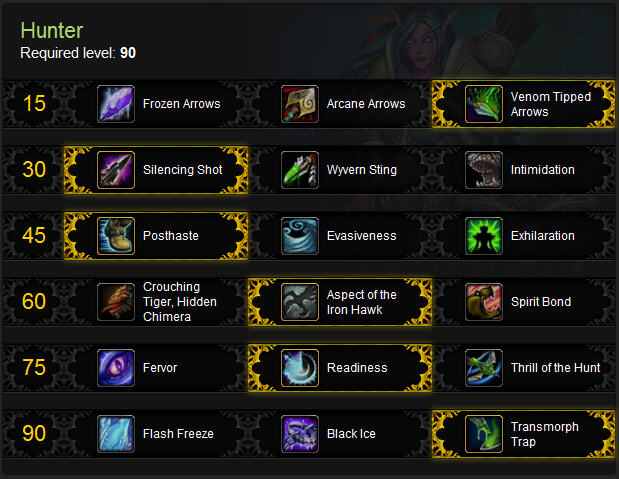 That doesn't mean the early glimpses are worthless. You have to take the 30,000 foot view approach and look at what's there in terms of the design philosophy that Blizzard is trying to achieve.
Interesting choices, eliminating ability bloat, and spec differentiation. These videos gives us and indication of the game moving in that direction, but clearly at the beginning of the journey and not the end; it's an iterative process.
While it's nice to get an early look, the real work will begin once the beta starts. At this early stage the question we should be asking isn't whether or not BM has Steady or Cobra Shot, it's whether or not 'ole Porkchop Jr. here going to be tameable.