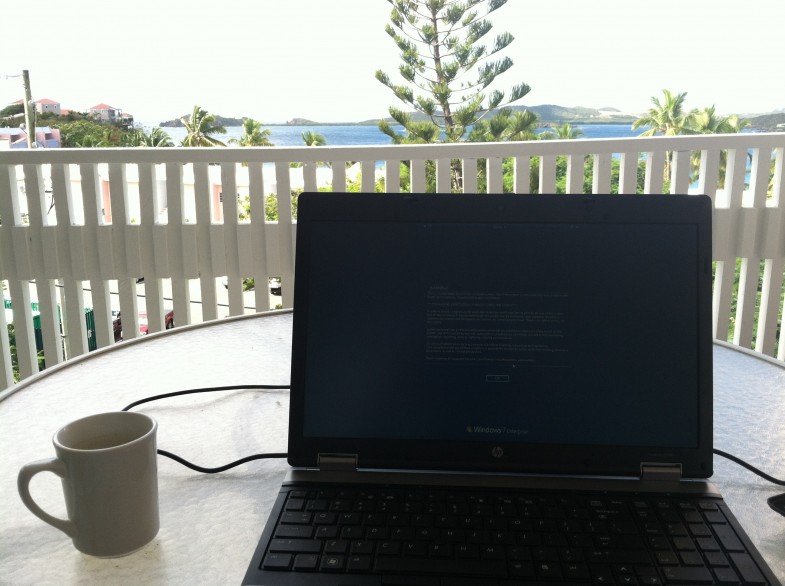 On March 17th the Brew Hall will turn five. I can't believe I've been at this for five years now, but then again, World of Warcraft is about to turn ten. Who could've thunk that? The time has flown by so fast, that in many ways, I feel more like rookie than a veteran of WoW blogging.
The Brew Hall was born while I was on vacation in St. Thomas. I'm once again on vacation in St. Thomas and, in between Margaritas, I'm doing a little reminiscing, and some thinking about the way forward.
Former New York mayor, Ed Koch was famous for standing on street corners and asking passersby, "How'm I doin'?"
So today, I stand before you on this virtual street corner and I ask you, How'm I doin'?
The Brew Hall is and will always be Hunter blog, and I believe you've come to appreciate that. I don't plan on changing that, but are there Hunter topics you would like me to cover? One thing I will say is that I'm not a theorycrafter. I love the work that theorycrafters do, and I'm happy to talk about their work, but it's just not my arena.
Aside from theorycrafting, are there other areas of WoW that you would like to read about here? Perhaps opinions on Garrisons, the level 90 boost, and so forth?
Do you like the tone of the posts? Am I too nice, too mean, too neutral? In real life I tend to be very non-confrontational, so if my posts read like I'm not trying to piss anybody off, that's why. But again I ask, would you like me to stir the pot a little?
Are the posts too long, or too short? Do phrases intended to make you laugh, make you laugh? Would you like me to try and be more funny or less funny?
Do you want more images in posts, or do you not care? Are you dying to see a picture of my hairy wrists? Do you want to see more Internet memes, or do you find that they're overused and you're sick of them?
Is the site easy to use? Do you have trouble commenting on posts due to captcha? Do you find the posts worth commenting on at all? Perhaps you don't like to comment on any blog? Do you subscribe to the RSS feed and just read the posts in your reader and avoid coming here at all?
I track a lot of blogs via RSS, and I love hit, however, it also prevents me from going to those sites and commenting.
I don't need comments, but the goal here it to engage you in discussion, and to get you thinking. So I ask again, what types of posts get your juices flowing and your gears turning?
I started this because I love my Hunter. The goal was to teach, to learn, and to discuss. I still want to do that, so I ask you, how'm I doin'?
The gates are open!