You know you've bonded with a character when you spend several hours acquiring the perfect transmog set, and accompanying pets and mounts. Meet Zeldra!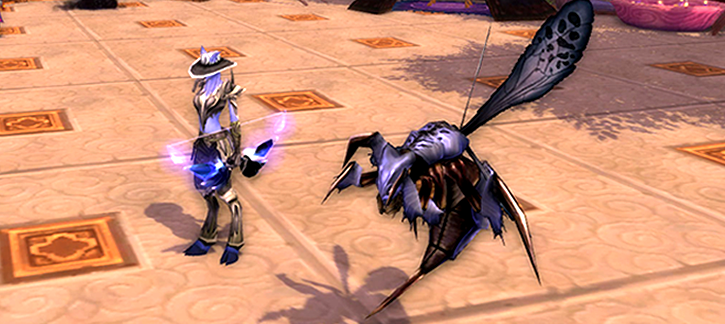 Zeldra is officially my sixth Hunter, and my favorite behind Darkbrew. I created her last month and she hit 90 on New Years day.
She's pictured here wearing a set of Black Dragonscale armor with the Stylin' Adventure Hat and a Vengeful Gladiator's Longbow. The pet is Rex Ashil.
I'll talk more about how to get this incredible armor set in a future post.