I recently got the Iron Chef achievement. You get this by learning every cooking recipe currently in the game, and it's not as easy as it sounds. For me this was more than seven years in the making. Some recipes you get from training, some from daily quests, others are rare drops, and some are available to only Horde or Alliance.
It was ultimately the Horde recipes that were the hardest to get. I kept checking the AH, but there were never any for sale. In the end I made a DK, got him out of the starting zone and then purchased the recipes I needed. I then put them up on the neutral AH and had a friend buy them and trade them to me.
For all the work that has to go into getting this achievement, Iron Chef really should have been a title.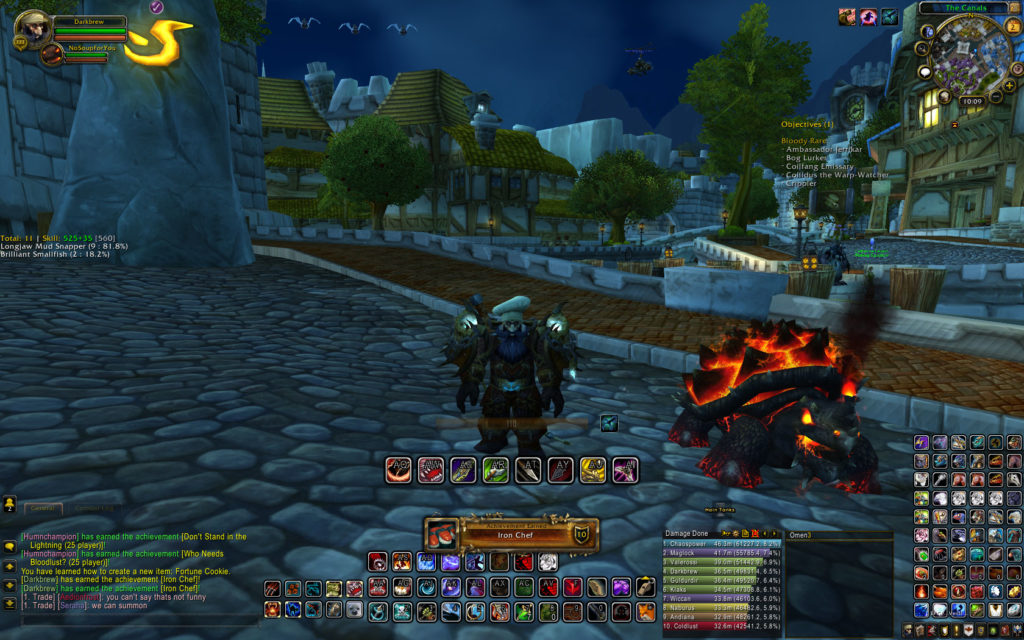 ---