I wanted to introduce you to a new Hunter site called  WOW Biology 101. It was created by a guildmate and real-life zookeeper name Banya. The site lists all of the animals in WoW and organizes them by taxonomy, making best guesses for some of WoW's more mythical creatures, such as core hounds.
She lists pictures and information about their real-world counterparts, and has some fun videos as well. I love the one of the seagull walking into a store and stealing a bag of Doritos.
So please give the site a visit and feel free to provide her with any feedback.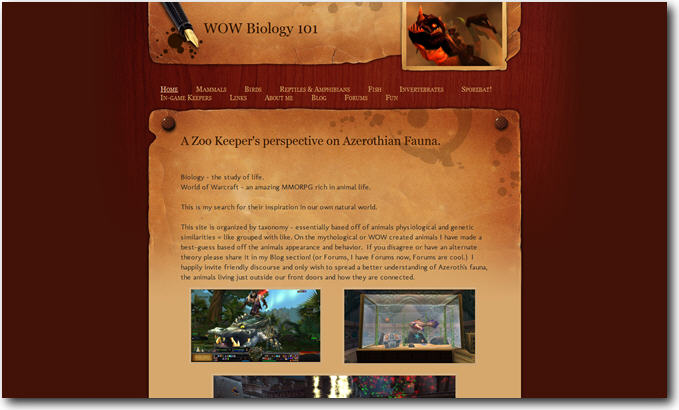 ---