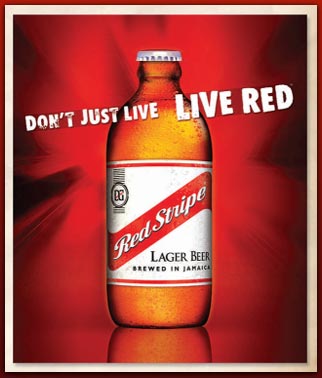 It's April and here in America that means the Taxman cometh. Some of you will be getting that nice refund and some of you will be turning over your hard earned cash to Uncle Sam.
Whether you can afford a nice Caribbean vacation or can only dream about one I offer the Jamaican beer Red Stripe.
Perfect to enjoy while wishing someone were here or wishing you were there.
In-game the brew-of-the month is called Metok's Bubble Bock. It has fun buff called bloated. When the buff expires you will burp a bubble that floats around. If there are other players who also have the buff, the bubbles can merge to create and even larger bubble (bubble up).